Congratulations with 5.1 release and big thanks for creating custom HaxeDevelop distribution!
For me this IDE is still the best for Haxe.
1) It would be great if horizontal scrollbar disappears when it's not needed as showed here: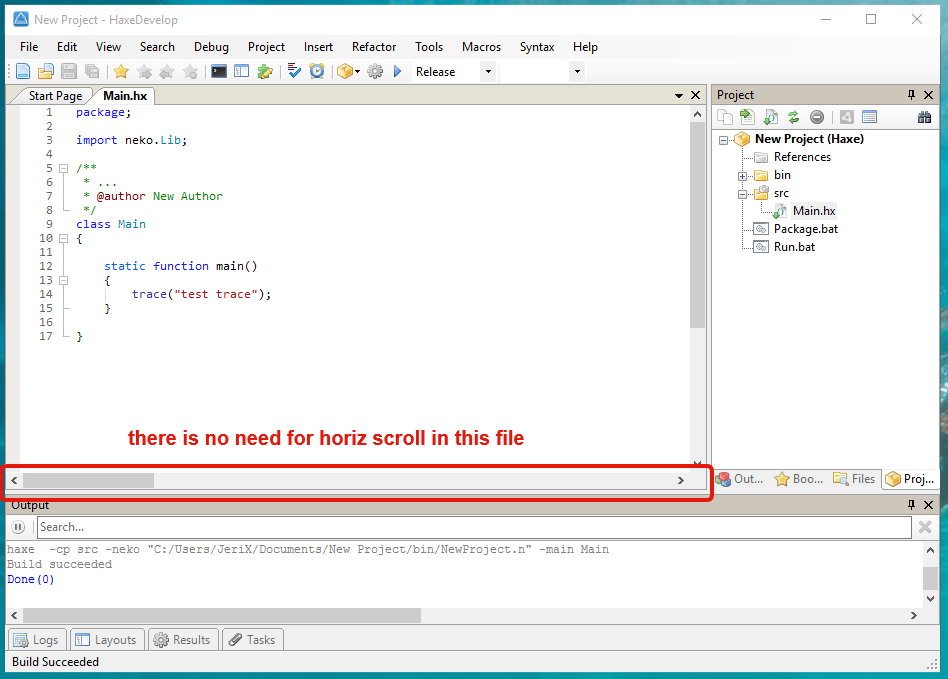 2) There is great feature for restoring files state when closing-reopening IDE.
But I think it's working slightly wrong.
It scrolls editor only to position enough to show cursor but not where it was before closing.
Here is example image before closing: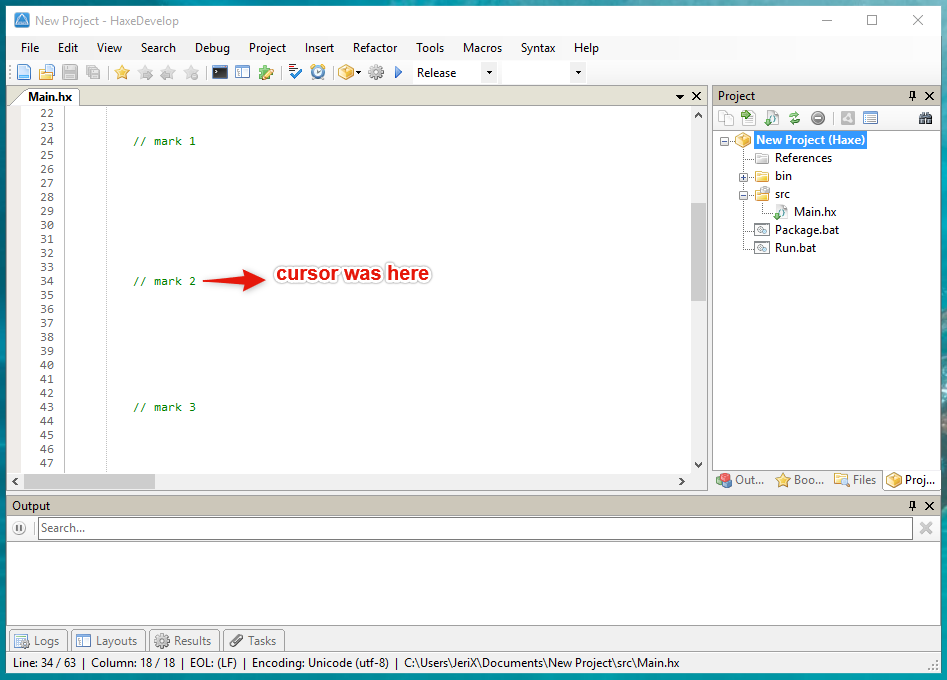 And here what I get when reopened: